The connection between a clean home and a happy mindset is the driving philosophy of Canadian brand Dotti. Sisters Rachel Garbutt and Amanda Riva have teamed up to produce beautiful cleaning tools for the home — because "that red plastic broom at the back of your closet isn't inspiring anyone to get cleaning."
 Garbutt says there is a lot of research connecting clutter and mess with stress and anxiety and how housekeeping positively affects mental health.
The sisters founded Dotti in 2021 and released their first product earlier this year. The Super Scrubber is a dishwasher-safe, antibacterial, odour-free silicone scrubber for dishes and surfaces.
This scrubber is made from silicone that was conceived in Toronto, designed by ex-Dyson product engineers in the UK and manufactured overseas, says Garbutt.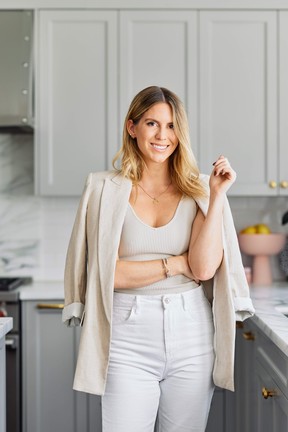 Appealing to design lovers
At Dotti, they're constantly exploring different materials to ensure they're bringing something to market that gets the job done and looks good, says Garbutt.
The Super Scrubber comes in a beautiful range of colours and is appealing to design lovers. "Once we nailed the shape and function, we took inspiration from design-forward brands in different categories like Our Place and Bala. We both love the movement towards minimalist design and wanted to keep it at the forefront of our mission to create beautiful everyday products"
They sell most of their scrubbers through their website and home goods and décor stores across Canada and the US.
"Our consumers are looking for elevated essentials and have an eye for thoughtfully designed products they bring into their homes," she says.
Happy minds
Mental health is front of mind at Dotti, says Garbutt. It's something she and her sister are passionate about. When someone buys their products, it's a "Gift for Good."
"$1 from every order goes to supporting mental health research and programming," she says.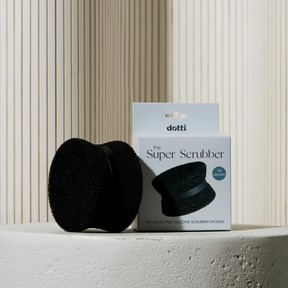 Success and struggles so far
As they only launched their first product this year, their company is still very young, says Garbutt. Their most significant success so far is how they navigated getting products manufactured overseas during and after the pandemic. Along with the positive feedback they've had from their customers.
"The hard thing about product development is asking for consumer feedback and hoping that you've made a product people will love. When you actually hit the nail on the head, it feels so great — especially after two years of product engineering and manufacturing."